Creative Team: Valentina Vergara, Michael Vo
Logo Design: Michael Darienzo
Strategy Lead: Jaylin Pascal

Brand identity design for
the Robot Co
.
I lead the development and execution of the graphic identity for Robot, an advertising consultancy within
the SpringHill Company
, where I came up with a full design system and solidified the logo design.
Our team was inspired by the excitement of the early tech stylings of Susan Kare, Paul Rand, Apple Macintosh and MS-DOS.
LOGOS
PRIMARY LOGO

The primary logo references the limitations of early digital technology through letters up in the style of low resolution bitmaps. The italicizing, not used in early tech, nods to the future through forward motion.
SECONDARY LOGO

The secondary logo references early internet graphics, 8 bit nostalgia and telecommunication logos as a nod to how Robot delivers ideas.




GRID SYSTEM
Taking the pixel as a starting point for an image, we built a flexible system that allows for all typography and imagery to be formatted cohesively and continue to pay homage to our concept.
DECK DESIGN
The grid system allows immense variety despite seemingly being constrictive. The flexibility creates cohesive unity amongst oddly shaped elements.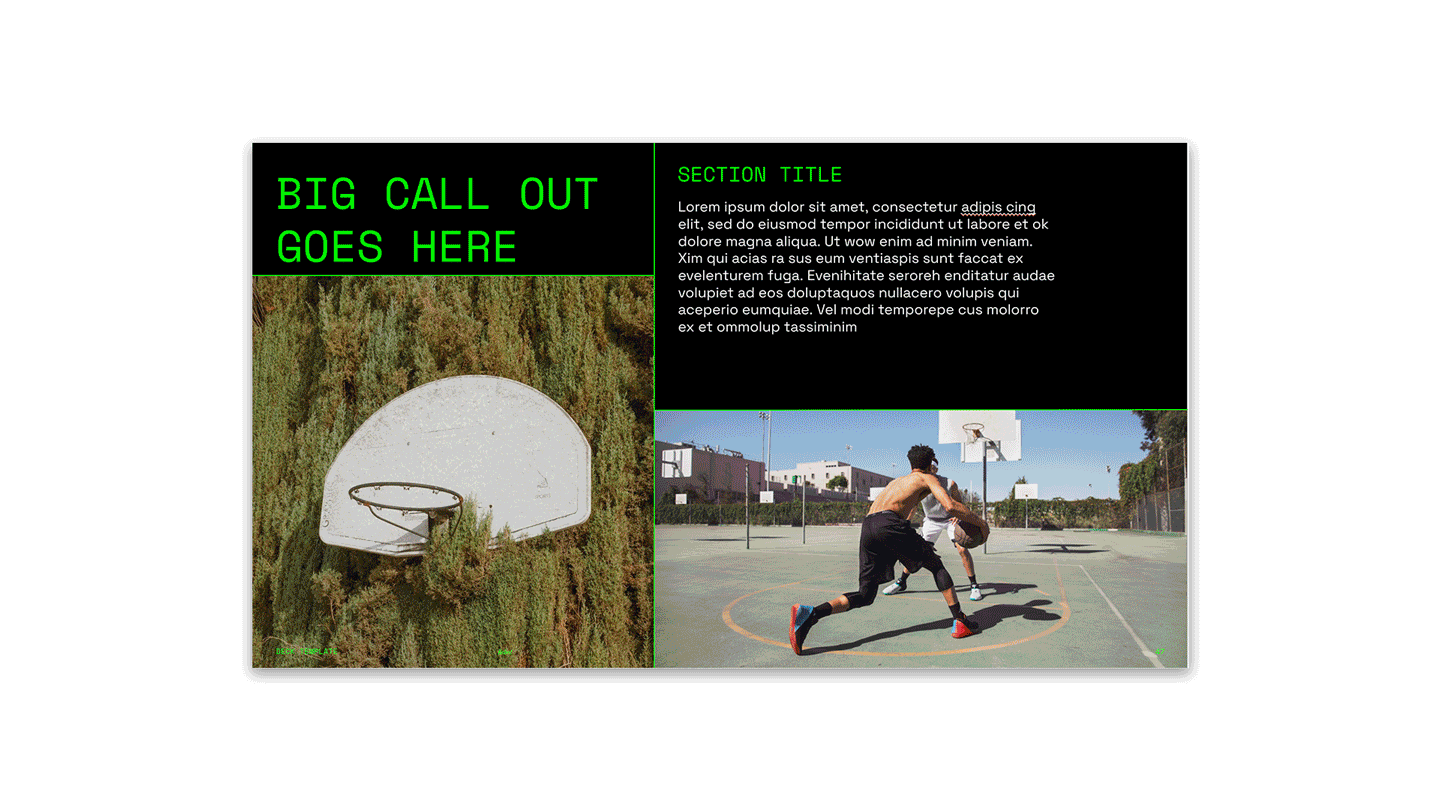 EMOJIS :-)
MERCH