LED BY EXAMPLE
Graphic Design, Production
LED BY EXAMPLE was a (graphic design focused) campaign that rallied for (1) more women at the head of our classrooms and (2) more women included in the history of design education started by Farah Kafei & I in 2018.


As part of the campaign, two events took place—a one week installation called
Missing Pages
& the panel discussion called
Against All Odds
.
Missing Pages
Installation
Missing Pages was an installation which discovered, collected, and compiled the work and contribution of (10) women who shaped graphic design but have not been credited or represented nearly enough. The information presented on these pages was sourced from a variety of articles and books, and then carefully pieced together to create a reconciled history textbook page.

Rather than having showcasing these pages on the wall, we wanted to demarginalized the subject and physically place them in the middle of the room. Printed at an exagerrated scale, these pages were meant to be disruptive and unavoidable.
The Installation featured a reading corner, found clips of interviews with the women featured in Missing Pages and a running list of contempary women designers we were inspired by. The reading corner showcased all the source material we used to write the pages, scanned copies of those texts and green manila folders so that visitors could take away their own pieces of history.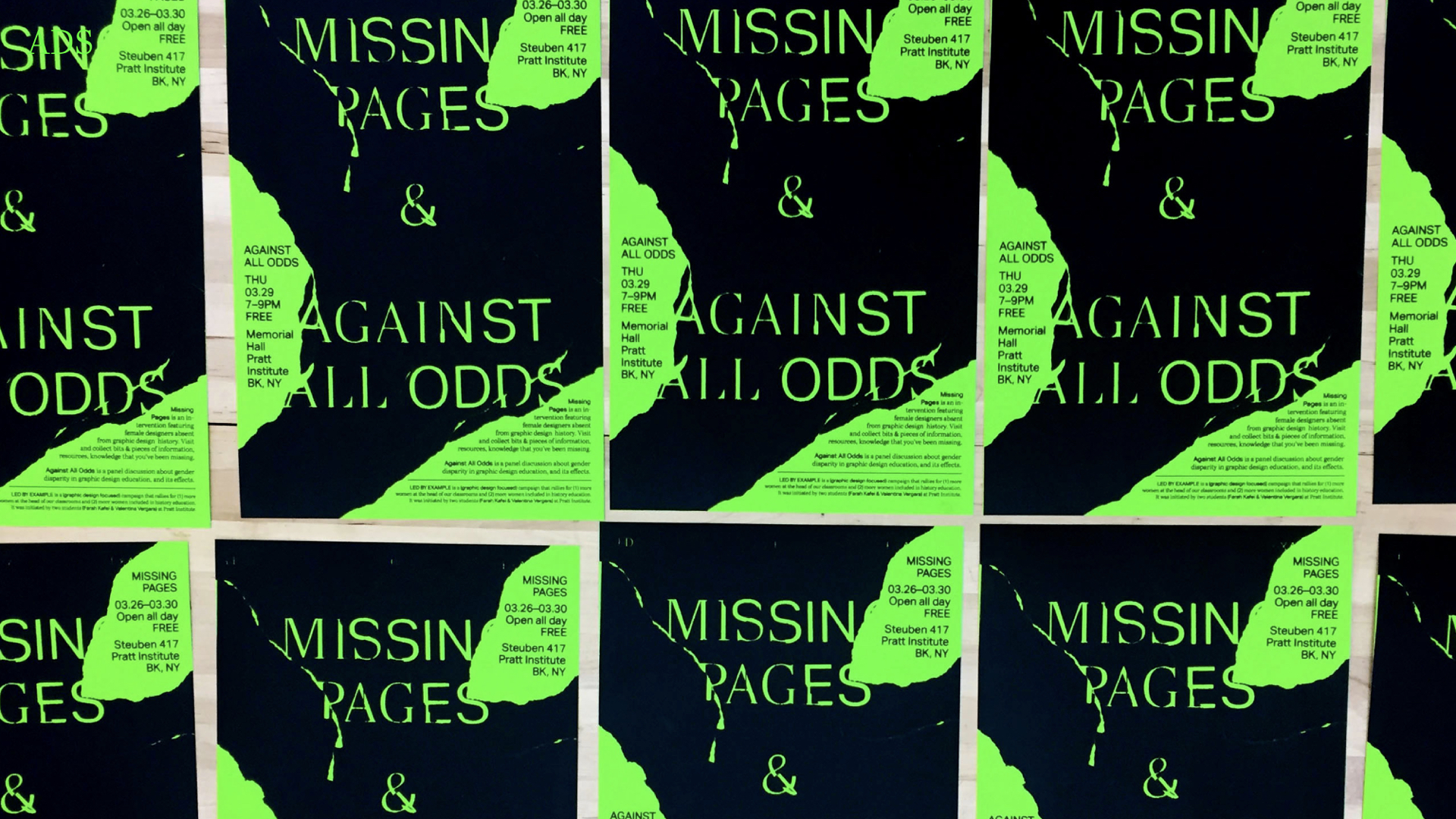 Against All Odds
Panel Discussion
Against All Odds was a panel discussion with leading women in the industry focusing on gender disparity in graphic design education and its effects. We got to join in discussion and hear Carly Ayres, Natasha Jen, Ellen Lupton, and Tracy Ma. The event was free and open to the public.
You can watch it
here
.